This item is for Free Worldwide Shipping
Product Title :
Stairway to Heaven
Condition : Brand New , Factory Sealed
Region Code : All Region
Disc Format : NTSC
Other Information : 8 DVDs Box Set (DVD5) , 28 Episodes (complete version)
Package Weight : 500g
Audio (Multi): Korean / Mandarin
Subtitles (Multi) : English/ Chinese
Starring : Choi Ji-Woo , Kwon Sang-Woo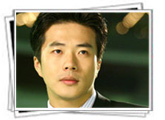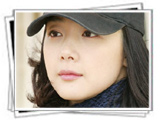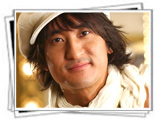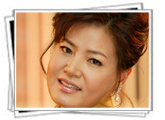 Stairway to Heaven redefines the Korean TV mini-series genre with undeniably unique innovations, a touching plot, vivid characters, and a sublime soundtrack.

Han Jung-Suh (Choi Ji-Woo) and Cha Song-Joo (Kwon Sang-Woo) have always belonged together, but Jung-Suh's new family changes everything. Stepmother Tae Mi-Ra cruelly manipulates her. And her envious stepsister Yoo-Ri (Kim Tae-Hee) commits an unspeakable act, causing Jung-Suh to lose her memory. Jung-Suh is literally left helpless, and her lonely and affectionate stepbrother Tae-Hwa (Shin Hyun-Joon seizes the opportunity to run away with her. But Song-Joo is left behind...

Years pass, and Song-Joo still cannot forget his feelings for Jung-Suh. But Song-Joo discovers a girl who remarkably resembles Jung-Suh and the story takes off from there. Now with high quality English subtitles, relive Song-Joo's heart-wrenching personal mission to recover Jung-Suh and fulfill their destiny to be together!

Witness for yourself how Stairway to Heaven single-handedly got millions of Americans hooked on Korean TV dramas.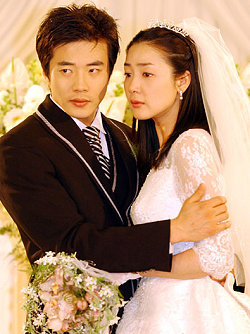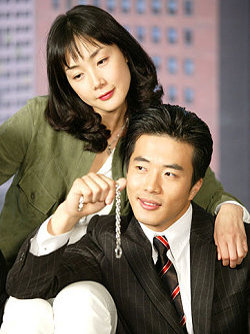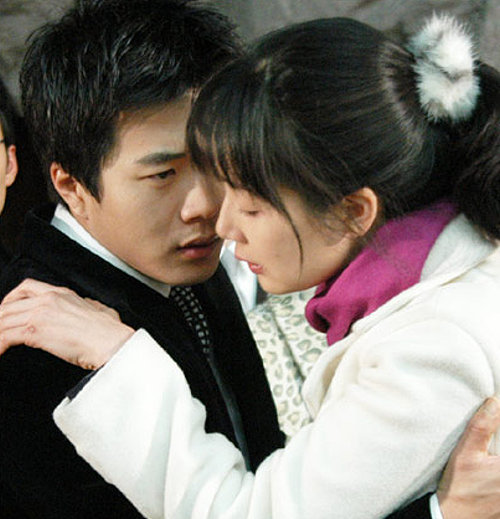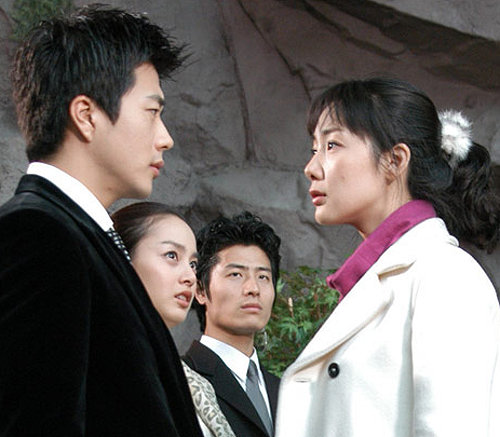 -----------------------------------------------------------------------
What is the difference between DVD5 (regular_version) and DVD9 (economic_version)?
DVD5 (regular_version) is a single sided single layer DVD that stores up to about 4.7 GB = 4 700 000 000 bytes and that is 4.38 computer GigaBytes where 1 kilobyte is 1024 bytes(4 700 000 000B/1024 = about 4 589 843KB/1024 = about 4485MB/1024 = about 4.38GB) . Video DVD, DVD-R/W and DVD+R/W supports this format. Often referred to as "single sided, single layer".
Since a DVD5 storage space is only about 4.7GB, the DVD5 box set comes in many discs to accommodate the complete set. It comes in a PAPER CASE COVER with another inner PLASTIC casing. Discs comes in sleeves.
DVD9 (economic_version) is a single sided dual layer DVD which can fit up to 8.5 GB or 7.95 computer GB which many commercial video DVDs are using today (a DVD-9 is basically two pressed plastic DVD-5s pressed together, they are not burned). Video DVD supports this format but DVD-R/W and DVD+R/W does not support this format.
We have two types of casing for our DVD9 Box set, depending on titles and availability. Since a DVD9 has about double the storage space of a DVD5, it use less discs to make up the complete set. For this reason, the spine of the box is thinner than the spine of the DVD5 box set. It comes in a HARD CASE COVER. A DVD9 box set will open up similar to a book. The DVDs are store securely inside the panel(s).