Product Title : WAR OF MONEY
Condition : Brand New / Factory Sealed
Region Code : All Region
Disc Fomat : NTSC
Other Informaion : 8 DVDs Box Set (DVD5) / 16 Episodes (complete version)
Audio / Languages : Korean / Mandarin
Subtitles : English/ Chinese
Starring : Park Shin-Yang / Park Jin Hie / Shin Dong Wook / Kim Jeong Hwa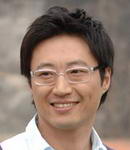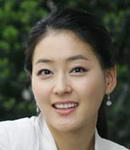 Does money make the world go round? Does money make love go round? In this case Geum Na-Ra (Bak Shin-Yang) is faced with a difficult situation as his parents pass away from the stress and humility of being in debt. Having to give up his loving girlfriend in order to earn money and pay for his mother's surgery, he's lost all hope in the world…and in people.

As he lives life of a poor man on the streets of Seoul, he one day decides to earn money and live the good life. Even if that means turning into a debt collector himself!

As he loses all hope and faith in people, he turns into a money hungry illegal loans business man. Ironically, one of his cases happens to be Suh Joo-Hee (Park Jin-Hee) who happens to carry the weight of her father's debt. Seeing too much of himself in her, he decides to help her out, which leads to a longer than expected professional relationship between the two.

As the Na-Ra and Joo-Hee come to know each other more and more, it's her sweet innocence and morals that bring him to his consciousness. However, he finds himself too far into the illegal loans business to get out! Will their love surpass the intricate situation he's in? Or will everything depend on the outcome of the money's warfare?